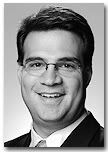 Doubtlessly, Virginia Republicans would enjoy making hay of the current budget shortfall, but at least some of them realize that there is substantial downside to that tactic. In less than two weeks the General Assembly convenes with hard economic times driving the top of the agenda and the record shortfall threatening many sacred cows, truth in sentencing among them.
""Well obviously (6% growth) wasn't going to happen. I don't think anybody believed that was going to happen, either on the finance team or anybody in appropriations or finance in the House or the Senate. But with the economy we saw coming down the pike, it seemed unlikely we were going to grow by 6.3%."
Delegate Sal Iaquinto (R-Virginia Beach)
Although tempting to use the projected budget shortfall to set the stage for the fall campaign, the reality is that any claim that the Governor should have known that the revenue projections were optimistic can be cast against most of the Republicans. The current budget passed the House of Delegates almost unanimously while the Senate vote reflected a political maneuver falling along party lines rather than reflecting any principled opposition. No Republican raised the revenue projection as an issue during the budget process. Further, at that time, the Republican party line was that the US economy was the strongest in history, making claims that revenue projections were known to be too optimistic fallacious; though that hasn't kept Virginia Republicans from taking positions in the past.